Super Heavy Duty Slides (Up to 1,100 LBS)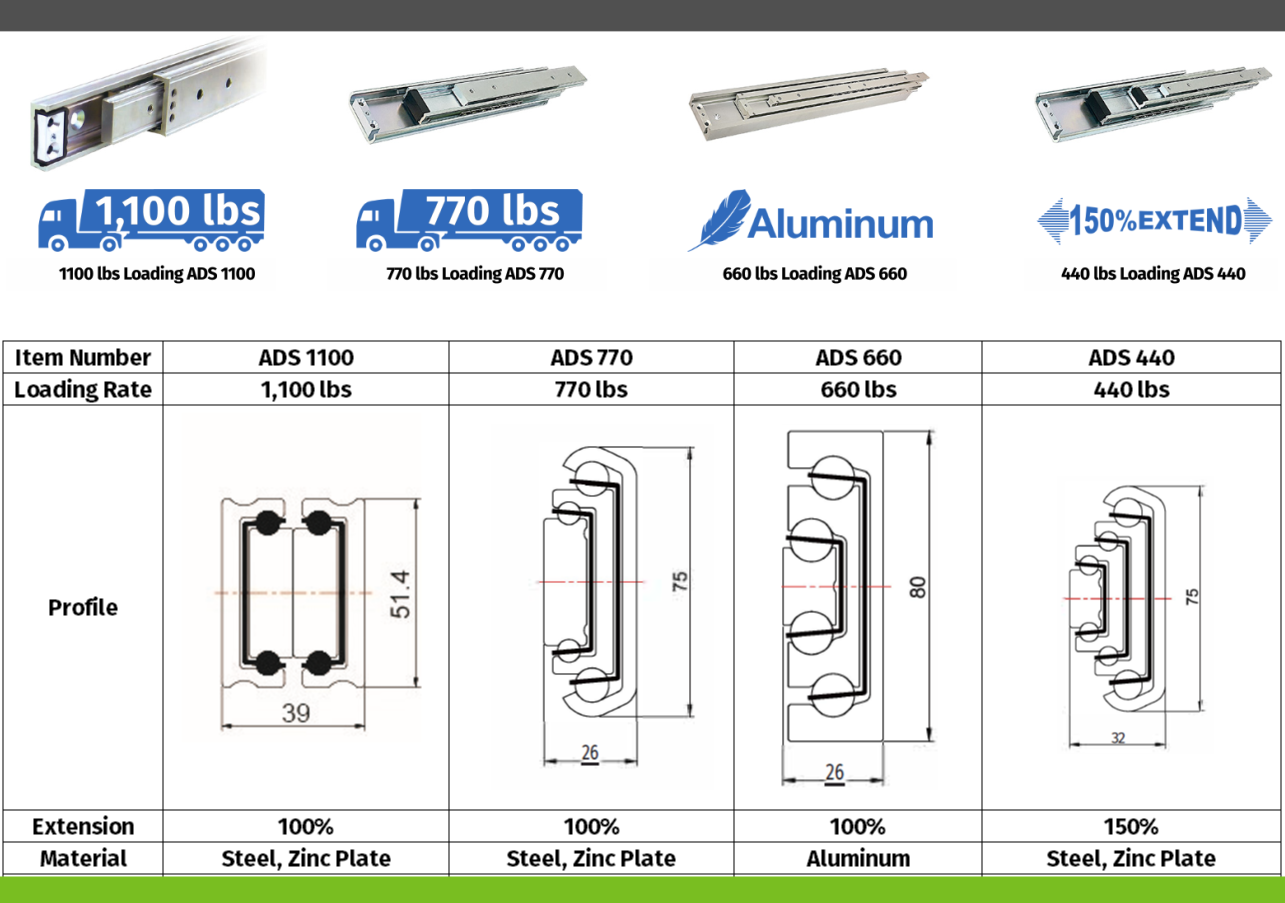 We are your one-stop solutions provider for designing, manufacturing, and quality assurance of telescopic linear motion slides. Our super heavy duty series provides compact dimensions, rigidity, and high load capacity.

Our product offering includes low profile, extra heavy duty steel slides with full extension rated up to 1,100 and 770 lbs. respectively; a corrosion resistant aluminum slide that is exceptionally strong with a rating of up to 660 lbs.; and a 4-member steel slide with over-travel up to 150% extension rates at up to 440 lbs.

• Super heavy duty slide applications
• Emergency vehicles and transportation industries
• Enclosures for data storage and communication
• Machinery and tool storage